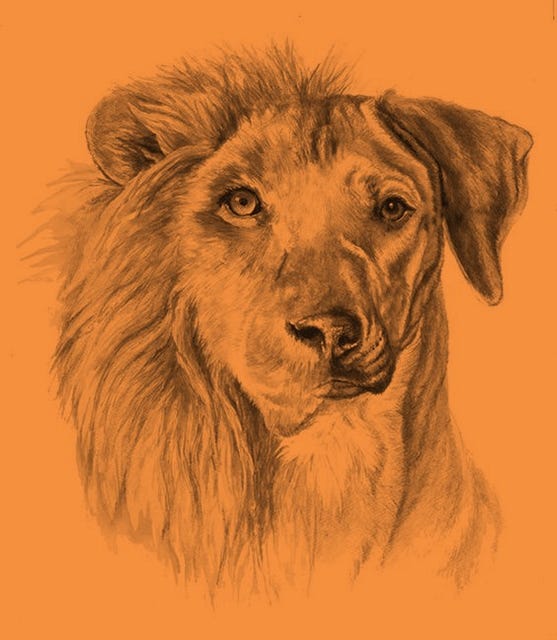 "Awali" en Swahili signifie :
- origines -
Awali est une tribu de Rhodesian Ridgeback aux origines historiques.
Nous sommes situés à Chauvigny, citée médiévale de la vallée de la Vienne (86) proche de Poitiers (Nouvelle-Aquitaine).
Nos RR sont issus de lignées exclusives, que nous conservons avec grand soin.

Nous vivons en famille avec nos enfants & nos magnifiques compagnons RRs, nous sommes toujours présents pour eux et leurs petits.

"Le RR est un art de vivre, il mérite tout votre temps".

////////////////////////////////////////////////////////////////////////////////////////////////////


"Awali" in Swahili means: origins.

Awali is a Rhodesian Ridgeback tribe with historical origins.
We are located in Chauvigny, a medieval city in the Vienne valley (86) near Poitiers (Nouvelle-Aquitaine).
Our RRs come from exclusive lines, which we keep with great care.

We live as a family with our childrens & our wonderful RRs companions, we are always there for them and their little ones.


"RR is a way of life, it deserves all your time".
- ACTU / NEWS -
Nous attendons la venue de bébés RR issus de l'union entre Mojo & Diabou pour le printemps 2021.
-------
We are waiting for the arrival of RR babies from the union between Mojo & Diabou for spring 2021.
Ce chien d'exception est originaire de Rhodésie du Sud. Il est le fruit de méticuleux croisements entre le chien à crête des tribus San et Khoïkhoïs (peuple Hottentots) ainsi que différentes races canines importées par les colons Néerlandais et Britanniques.
Les origines atypiques du chien de rhodésie à crête dorsale sont source de passion pour les éleveurs et les heureux propriétaires de ce roi de la savane.

//////////////////////////////////////////////////////////////////

This exceptional dog is originally from Southern Rhodesia. It is the fruit of meticulous crosses between the ridged dog of the San and Khoïkhoïs tribes (Hottentot people) as well as different canine breeds imported by the Dutch and British colonists.
These atypical origins are a source of passion for the breeders and the happy owners of this king of the savannah.
Les lignées les plus anciennes et remarquables sont aujourd'hui présentes en Australie, aux USA & en Europe du Nord.
J'attache une grande importance aux origines de mes chiens, à leur tempérament et à leur bien-être.
Le Rhodesian Ridgeback (RR) est un chien discret, calme et attentif. Sa silhouette est athlétique et élancée, Il est doté d'une élégance naturelle.

//////////////////////////////////////////////////////////////////

The oldest and most remarkable lines are present today in Australia, USA & North Europe.
I attach great importance to the origins of my dogs, their temperament and their well-being.

The Rhodesian Ridgeback (RR) is a discreet, calm and attentive dog. Its silhouette is athletic and slender, It is endowed with a natural elegance.
Nos RR vivent à la maison, en famille et bénéficient de conditions de vie idéales afin de vous permettre d'accueillir votre chiot dans les meilleures dispositions.

Notre philosophie est d'élever dans le respect de la nature, de nos convictions et de la charte d'élevage du club de race.

//////////////////////////////////////////////////////////////////

Our RRs live at home, with the family and benefit from ideal living conditions so that you can welcome your puppy in the best possible conditions.

Our philosophy is to breed dogs with respect for nature and the breed club's breeding charter.



Les différentes morphologies & robes du Rhodesian Ridgeback:
Le standard précise une robe allant de froment clair (light wheaten) à froment rouge (red wheaten). Les robes froments rouges foncées (dark red wheaten) présentant régulièrement un poil monochrome, malheureusement trop à la mode aujourd'hui, sont hors standard.

Une dichotomie est présente au sein de la race depuis l'établissement de son standard et présente deux types de RR bien distincts. Nous parlons ici du chien de Rhodésie à crête dorsale et non pas du chien d'Afrique du Sud à crête dorsale.

Un premier type de RR massif, à l'ossature lourde et à la robe foncée se mariant très bien à la terre rouge d'Afrique du Sud.
Ce type de RR était sélectionné par les Boers d'Afrique du Sud (propriétaires terriens) pour garder les fermes et les sites d'extraction de minerais. Ces chiens avaient un caractère plus affirmé et moins équilibré. Ces lignées sont aujourd'hui maintenues en Afrique du Sud et dans les pays de culture germanique.
Un second type de RR endurant et rapide, à la robe allant de froment clair à froment, sélectionné par les chasseurs anglais de Rhodésie du Sud. C'est le type de RR recherché au sein de notre élevage, il est plus élégant et son caractère est beaucoup plus stable.
C'est ce type de chien qui est à l'origine de l'histoire remarquable du RR (voir articles pages 14 & 15 ainsi que les photos dans la section "origines historiques").
Ces lignées sont aujourd'hui maintenues en Australie, aux USA et Europe du Nord et de l'Est.

Exigence de qualité et d'éthique d'un élevage référent:
Rendez-vous sur le site de la SCC, espace "LOF select" afin de tout savoir sur votre éleveur: fréquence de reproduction par lice, pédigrées, résultats de tests génétiques & radios...


////////////////////////////////////////////////////////////////////////////////////////////////////////////////////////////////////////////


The different morphologies & coats of the Rhodesian Ridgeback:
The standard specifies a coat ranging from light wheaten to red wheaten. Dark red wheaten coats with regular monochrome hair, unfortunately too fashionable today, are out of standard.

A dichotomy has been present within the breed since the establishment of its standard and presents two very distinct types of RR. We are talking here about the Rhodesian dorsal ridge dog and not the South African dorsal ridge dog.

A first type of massive RR, with a heavy frame and a dark coat that goes very well with the red soil of South Africa.
This type of RR was selected by the South African Boers (landowners) to guard the farms and mineral extraction sites. These dogs had a more assertive and less balanced character. These lines are today maintained in South Africa and in the countries of Germanic culture.

A second type of RR enduring and fast, with a coat ranging from clear wheat to wheat, selected by English hunters from Southern Rhodesia. It is the type of RR sought in our breeding, it is more elegant and its character is much more stable.
It is this type of dog which is at the origin of the remarkable history of the RR (see articles pages 14 & 15 as well as the photos in the section "historical origins").
These lines are now maintained in Australia, the USA and Northern and Eastern Europe.



Quality and ethical requirements of a benchmark kennel:
Visit the SCC website, "LOF select" area, to find out everything about your breeder: frequency of reproduction by vines, pedigrees, results of genetic tests & radios ...
Mais pourquoi lui?

C'est mon grand-père qui m'a transmis la passion des chiens courants.
Il chassait à courre et élevait des grands anglo-français tricolores.
A chaque vacances scolaires, une, voire deux portées de chiots n'attendaient que moi. Quelque chose qui ne s'explique pas, mais un amour pour ces grands chiens élancés, d'une affection débordante. Lorsque j'ai rencontré un Rhodesian Ridgeback, ce fut pour moi une révélation. Je veux vivre avec eux !!!


Pierrick BACHELIER
-Titulaire du CCAD
-Titulaire d'un brevet délivré par l'organisme de formation des professionnels de l'éducation canine.
- Membre du Rhodesian Ridgeback Club de France et signataire de la charte d'élevage.

////////////////////////////////////////////////////////////////////////////////////////

But why him?

It was my grandfather who transmitted to me the passion for running dogs. He hunted at court and raised great Anglo-French tricolors.
At each school vacation, one, even two litters of puppies were waiting for me. Something that cannot be explained, but a love for these tall slender dogs with overflowing affection. When I met a Rhodesian Ridgeback, it was a revelation to me. I want to live with them !!!

Pierrick BACHELIER
-Holder of the CCAD
- Holder of a patent issued by the training organization for canine education professionals.
- Member of the Rhodesian Ridgeback Club of France and signatory of the breeding charter.